(With inputs from Sanjay Kumar and Sasi Kanth)
The 21st Chennai Freethinkers' meet took place on 30th December 2012 at Hotel EVP Capitol.  Fifteen members attended the meet including many new members.   It was encouraging to hear from new members, especially youngsters, their views on Gender Equality and Patriarchy, which was the topic of discussion for this meet.
Shiva Shankar has been a rebel since childhood.  Though he grew up in a semi-urban town, his family was not very religious.  His first encounter with hyper-religiosity was in fact, when he moved to Chennai.  He recounted how he would dread saying anything about Ram or any other gods, for fear of being chastised by his colleagues.  It was when he moved to Stockholm, that he truly had a culture shock.  He realized how things that were considered normal in the Indian context seemed out of place when looking at them from a different perspective.  He recalled the caste discrimination he witnessed during his childhood and asked, what if the Swedes treated him like how lower castes and outcastes are treated in India?   He also recounted the degree of freedom women enjoyed in Sweden, and contrasted that with an incident in his family.  He pointed out that in his village, people are still hostile to even the fact of a girl jogging in public as an exercise, let alone wearing comfortable running shorts and T-shirts. Taking care of one's health is a basic human right. Even that is denied to women in the name of culture said Shiva Shankar.
Rajavel was introduced to the group through Vaishnavi.  Rajavel felt that it is futile trying to educate someone who has set opinion and being close minded, instead, it would be productive spending time on young and open minds.  He felt that Humanism is a much better term to use than Feminism. Of all things he is  associated with by birth, gender and religion are the ones he takes no pride in and is serious about eliminating any kind of chauvinistic attitude or bias he may have based on gender.
Sasi, who had attended the last meet, is studying to be a Marine Engineer.  His father is interested in Communist ideology and is an atheist, while his mother is a religious person.  Though at first he turned to atheism through his dad, he started to wonder if that too is a form of indoctrination.  He realized that he was being an atheist simply because his dad was one.  He heard of Nirmukta through Facebook, joined many discussions there, and is eager to learn.  Speaking on gender equality, he noted how when he would go out for a movie with his friends, all his parents would ask is, have you taken your wallet and your cell phone?  Yet when his sister goes out, they would throw a barrage of questions at her and cross check with the parents of her friends and only then let her go out.
Selvam attended one of our meets many months ago and this was his second meet.  He is a scientist working in the US and is visiting Chennai on his holiday.  He recounted that the only time he experienced racism in the US was when he revealed he was an agnostic scientist who believes in Evolution.
Shyamala Sundar, Balaji and Vaishnavi's mom, attended the meet for the first time.  She said that though she had listened to many of the arguments put forward, she would still consider herself a believer.  She movingly narrated how attached she was to her father and when he passed away, she remembered asking how could god let this happen?  She admitted that she used to be more concerned whenever Vaishnavi would go out with friends, but not as much when Balaji went out.
Sruthisagar  was raised in a conservative Brahmin family and used to be a believer.  He recalled an incident when he was in 6th or 7th standard when his father took him to a meeting where a Hindu Pontiff was giving a speech.  He remembered being shocked when the Pontiff said it is wrong to respect other beliefs.  When young Sruthi pointed out to the pontiff that what he said was grossly intolerant, the whole crowd gasped, and he was led away.  Over the years he became interested in the genesis of various belief systems.  He said that though religion is not the only block towards a more Humanistic society, it is a major one.
Vikrant is a mechanical engineer by profession.  He was introduced to Chennai Freethinkers through Soorya, who is a regular.  His father is a scientist and mother a housewife.  Eager to read from an early age he explored various topics.
After the introduction session, which lasted a good hour and a half, we watched the video  of a TED talk "A call to Men" by Tony Porter. Telling powerful stories from his own life, he shows how the mentality to "act like a man", drummed into many men and boys, can lead men to disrespect, mistreat and abuse women and each other.  He called this the "man-box" and urged men to break free of it.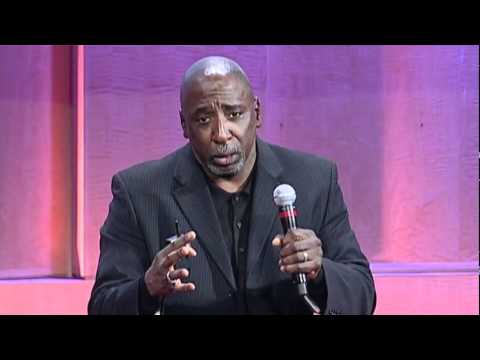 In the discussion that followed, Selvam noted that ads and movies constantly reinforce such gender roles.  For instance, any kitchen/cooking product ad always has women cooking and serving men.  Dilip said that when a man associates with anything that is supposedly "feminine", like growing long hair or wearing a "feminine" handbag, he is immediately seen as weak. Dilip used to enjoy drawing Rangoli in front of the house but was made to stop because it was supposedly a feminine activity. Selvam agreed and recalled how when he lifted less weight than usual in the gym, someone said "don't be such a girl".  The pain threshold that a man can endure, noted Selvam, is nowhere near the pain that a woman endures during childbirth, which is equivalent to breaking several bones in the body.
Sruthi pointed out that in journalism, even though there are more women journalists than men, the top management in most of the news organisations are dominated by men.  Moreover even seasoned women journalists are sometimes not taken seriously simply because of their gender.  The same is true among lawyers and many other "manly" professions.  Bala noted how he was dissuaded from taking up a career in the Visual Arts because it was not really a proper job for a guy.
Sasi, who is staying away from home in a college hostel for the first time, got homesick once and called home.  During the conversation with his mom he broke down and started crying.  This caused his mom to cry as well, at which point his dad picked up the phone and asked him to stop crying and said "men shouldn't cry."
With the tragic demise of the Delhi rape victim and with millions of women facing harassment every day, it was ever more evident that men should try to come out of the man-box at every given opportunity.  Shivashankar noted that people wrongly associate rape with sex, while it is actually about Power, Intimidation, Victimisation and Humiliation.  In our society, honor is always passed onto men and shame is passed onto women.  Even the words that we use to describe rape victims reek of victim-blaming.
Vikrant suggested that we should bring swift death penalty to the rapists.  This would set an example and will help bring down such incidents.  Many disagreed.  Dilip said according to statistics, in more than half the cases, the rapists are either family or someone very close to the victim.  In such cases the victim will not dare to prosecute the rapist for fear of being ostracized from the family.  Sruthi noted that death penalty is a bad idea because the legal process takes much longer. We agreed to hold a discussion on capital punishment in one of our future meets.
Vikrant wondered if anyone acknowledged the power religion has in tackling such issues.  He noted that religion can instill fear of the afterlife into the mind of the perpetrators and thus prevent rape from happening.  Balu asked Vikrant if he thought fear was the only way of achieving a just society.
Vaishanavi observed that the venue had strange way of classifying toilet- gents and common! The irony was evident and one of the admins promised that in future such things will be taken care of while choosing the venue.
Dilip in his own inimitable style narrated from his experiences where myths from religion seem to perpetuate the concept of virginity. He had a photo feature of the festival celebrated by transgender people in Vizhupurram uploaded in flickr. In one of the shots, he had posted the synopsis of the story about how Krishna took the avatar of mohini and had sex with the Shikandi, so that he could be alive to witness the war. This story was narrated to him by a 97 year old transgender person.  Although the alternative narrative as depicted by this story points to rich oral history of India which a secularist will use to identify the historical traditions, some fanatics found this story subversive and blasphemous. Dilip had to endure verbal threats over phone and being blocked in flickr by these fanatics. Interestingly he was branded anti-hindu funded by Christian missionaries by some and as a Pakistani by some!
During the discourse of how patriarchy is deep rooted, Sanjay pointed out to the children's rhyme in Tamil, which states that the dosa needs to be served in 6 numbers to father, 5 to mother and so on. The idea of an "ideal" family where the father "works" hard and needed more servings of food is the spirit of this rhyme. A pointer to the patriarchal notions of family, the role of father and mother whose roles are cast in stone.
Selvam was of the opinion that men are made stupid by the patriarchal attitude and false sense of notional superiority.
Balu then wanted to discuss the root cause of patriarchy? He wanted to emphasize the fact that by nature humans want to control and dominate others. Patriarchy according to him is based on this primeval psychology. Although this analysis was incomplete since this was more a philosophical assertion than based on any empirical evidence viz., on the premise that fundamentally humans by nature want to control others, it led to a lot of discussion.
A session exclusively to discuss Patriarchy and its implications will be organized. More than four hours had passed by then and we all left with a feeling that the CFT meets are indeed 'an oasis of reason.'
Feedback from Sasi Kanth, a young student:
The concept of "man box" was quite interesting, from which I came to know, just like how mothers women of one generation) teach daughters(women of succeeding generations) "the principles of womanhood", even men do the same- teaching "manhood" to boys.
The analysis on the "women oriented" offensive words (both English and Tamil versions of them), in a way, made me feel guilty. I have decided not to use such words anymore to offend people since it offends women rather than offending the person who deserves it. The way how Shiva Shankar handled his relatives and villagers regarding "cultural heritage" was really encouraging.
Whether it is a taxi driver who ridicules women for being outside of home after midnight; friends who have problems with idea of you marrying a divorcee; relatives and villagers who don't agree upon women wearing western clothes or parents who wouldn't allow her daughter to go to movies with her friends, they all exist, in huge numbers, at different levels, as different persons.
When it comes to gender equality I believe our focus should be on schools and children as well, to give the next generation women atleast a better environment to fight for their rights. One of the strategies is to make all schools coeducational. Both the 20th and 21st meets were exciting as well as informative. It would be better if we meet more frequently, like twice a month. I don't need an air conditioned hall and coffee and biscuits. A mosquito repellant and a water bottle would suffice. But, of course, this is my personal suggestion. I also promise to bring 3 of my friends to the next meet.
——-
It was heartening to see youngsters exhibit such sensitivity and concern and it was fulfilling when members felt comfortable to bring in their parents for the meet. Atleast four members had so far brought in their parents to witness what was being discussed in our different meets and all of them were open to acknowledge that excellent work was being done by us. As we say in all our reports this task of community building has been very fulfilling and our rapport has slowly extended beyond the boundaries of the conference room. Small groups of members meet once a while in coffee shops, host lunch in their homes for students staying in hostels, visit Blue cross, make a trip to Zoo and Planetarium. It is obvious that the bonds forged in our meets are being cherished and taken further. We hope to form several such bonds across various states and one day hold an All India Nirmukta meet at Chennai!